Last night marked our first Scotch pairing/sampling/guzzling show ever. The event had been sponsored generously by Rocky Patel Cigars and Max Bichler, Rocky Patel Cigar Rep Extraordinaire and Amazing Race runner-upper.
On a cold November night 45 brave souls gathered in our lounge and left all their troubles at the door. Three brands of scotch were paired up with three premium Rocky Patel Cigars and the shenanigans lasted well into the night.
I want to thank Max Bichler and Rocky Patel Cigars for their contribution to a night most of us will never forget or never remember, all the patrons that came out to support the event (It was so hard to twist your arms!) as well as Father Douglas for ringing out his church bell 12 times at 7AM this morning in the small town of Brookline, NH in memory of the 12 bottles of Scotch put down the night prior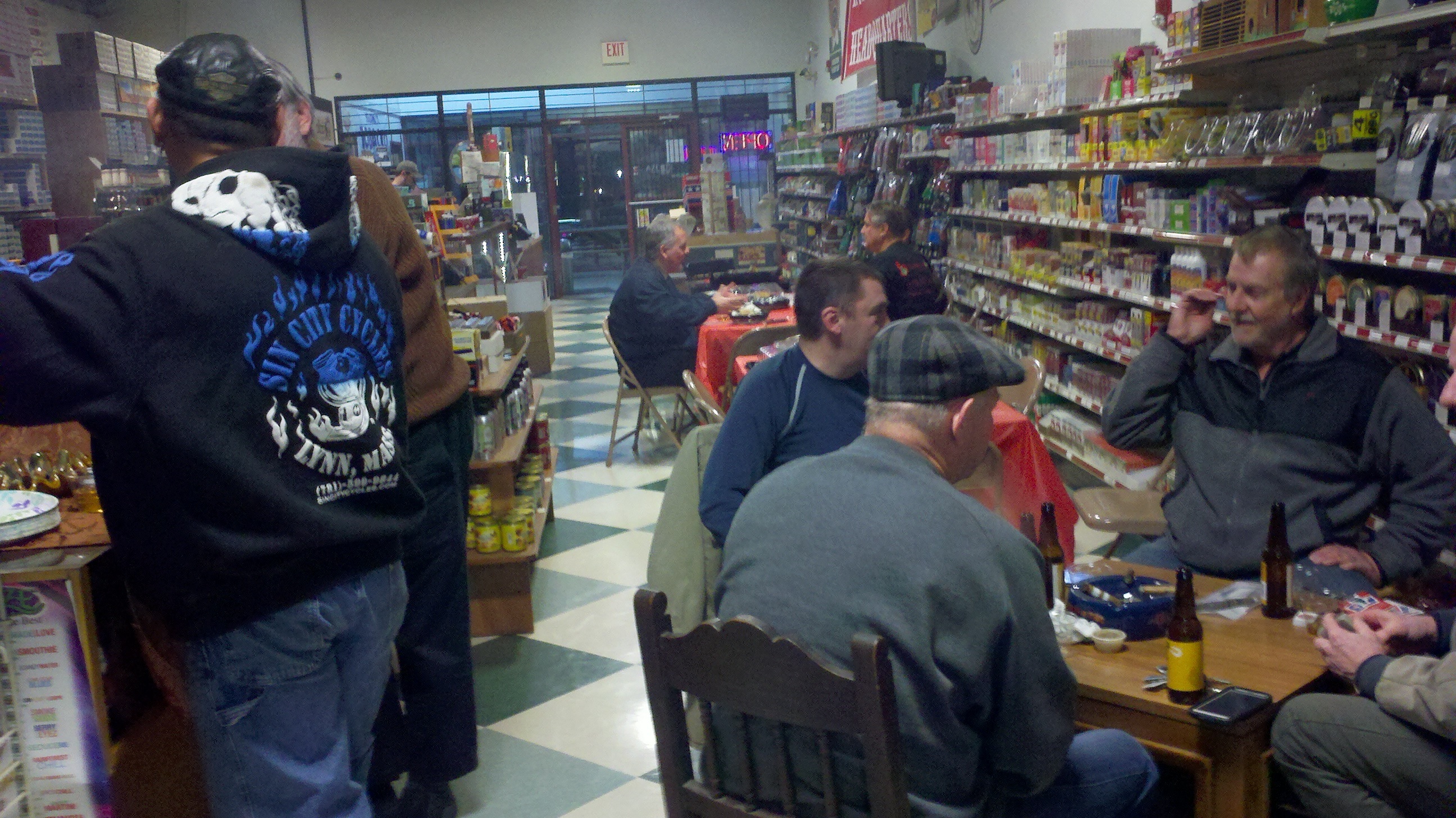 Last night's pairings listed below:
Rocky patel 1999 Vintage Dalwhinnie
The Vintage 1999 brand showcases the oldest true Connecticut shade wrapper on the market. This mild, smooth cigar compliments the pale, exquisite wrapper delivering all the toasty notes. The finest mild cigar that's best described as creamy, buttery, nutty – or simply nuttery!
To be paired with
Dalwhinnie 15 year
Dalwhinnie 15 Year is smoky, but the nose has a deep, soft, honeyed sweetness: caramelized fruits, hints of thick cream, and a light touch of fennel and sharp citrus. Thick in the center and very gentle, it's that chunkiness in the middle that is the secret to its beauty
————————————————————————————————————–
Rocky patel 1992 Vintage
A true medium bodied smoke with a nutty aroma and hints of spice and espresso. The Vintage 1992 features refinement and zest from a 10-year-old Ecuadorian Sumatra wrapper, balanced by Dominican and Nicaraguan fillers and a Nicaraguan binder. The consistently smooth Vintage 1992 is highly renowned, earning a 91 rating on multiple occasions.
To be paired with
Glenlivent 15 year
The Glenlivet 15 Year Old French Oak Reserve has an intense and sweet aroma with hints of citrus fruit and cedar wood. The taste is well-structured with an interplay of fruits and spices. This is a beautifully balanced, rich and mellow whisky with a long creamy finish that both connoisseurs and enthusiasts will love.
————————————————————————————————————–
Rocky patel Platinum laphroaig 10 year
Platinum is a medium-to-full-bodied cigar with rich, complex flavors and notes of dark chocolate, sweetness and a long earthy finish. Platinum is a blend of Nicaraguan filler from our farms in Esteli and Condega, accompanied by binder from San Andreas with a Connecticut broadleaf wrapper.
To be paired with
Laphroaig 10 year
Aromas of new shoe leather, iodine, smoked trout, flowers, intense grain, soft cheese, peat-reek and dried seaweed. The palate entry is pleasantly smoky and grainy sweet; the midpalate flavors range from olive brine, seaweed, iodine, and wood smoke to baked pear, toffee and marshmallow. Concludes warm and toasty
————————————————————————————————————-
If you missed it, we missed you too, contact me at tobaccohaven@comcast.net to get on our email lists so you can find out all about upcoming events, deals and special promotions!
-Nick